OAB Models are available with single-phase and three-phase controls.
Easy to Install. Turn on-off as required.
Shown below is a three-phase scalable platform OAB-36 system.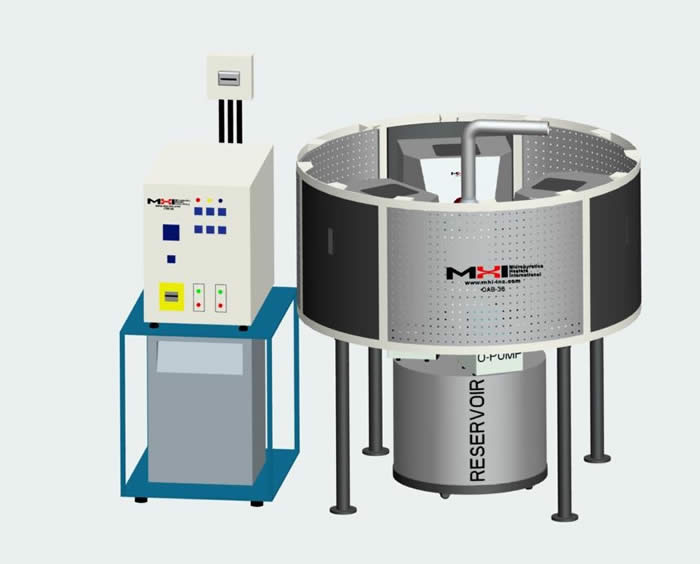 Do Temperature and Pressure Impact a Steam Reaction?
OAB® Compared to Traditional Boilers
Steam Calculator, Productivity Enhancement and FAQ's |Physical Properties of Moist Air/Gas |
Each platform is individually controlled allowing significant flexibility of use
Power and Temperature Panels with Safety Interlocks
|Multi Zone | TRIPAN |
| HIPAN-2014 & XPAN-2014|BPAN-2014 |
Industry tested MHI control packages include standard DACS 2 with USB download graphic display on panel
Power Panels.
Three Phase include 415/440/480/600V. Single Phase include 115/120 208/220/230/240V.
Easy Flexible Connectors
Vittori-Tubes Fitted to Steam Units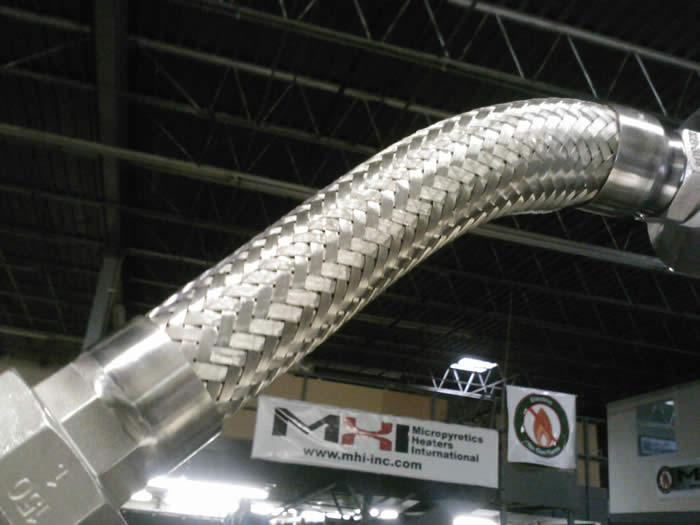 MHI's One Atmosphere Boiler superheated steam boiler features patented InstaSteam™ technology, allowing for rapid startup times, unparalleled efficiencies and up to 1300°C temperatures. BoilerFree™ technology allows most OAB units to be installed without the need for traditional boiler certifications. The OAB® is ideal for use as an industrial steam generator, for dewrinkling operations, heating of vats, cpg bottle labels, cleaning at several levels, superheated steam drying and dozens of other specific applications requiring a high efficiency boiler that does not require standard boiler certifications. Use to replace boilers with better efficiency or to augment steam applications.
Pure Steam. Clean Steam. One Atmosphere Boilers generate superheated steam that is free of contaminants. The OAB's steam is ideal for pharmaceutical, cosmetics and other industries requiring the highest quality steam. OAB steam is also suitable for use as utility steam in many applications due to its high energy content.
Highly Scalable. OAB units can produce from 1kg/hr to over 1000kg/hr. Modular design allows for easy upgrades and utilizing the unit where it is needed, all without routing steam or venting pipes. MHI is well known for high electronic power and temperature quality control panels.
Compare Efficiency. Three types of efficiencies are important to consider. (1) the efficiency of the steam generation device where the OAB® and MightySteam® excel; (2) the efficiency of the downstream process that the steam is used for; and (3) the overall water usage efficiency and propensity to recycle the water. The one atmosphere steam-gas generator/boiler performs well in all three categories.
How does one increase the rate of production?
Short Answer: Increase the temperature of t he process gas or steam.
Long Answer: Please click to Steam Calculator page.
Better conversion factors allow OAB units to use less resources to produce more steam. A standard OAB steam output at 350°C, is almost at the theoretical efficiency of power conversion for the OAB steam generation! The OAB's rapid start-up (generally with a minute from cold start) also adds considerably to the overall lowering of energy usage.
Getting to temperature quickly and faster results in lower operational wear and related costs i.e. an overall higher productivity with corresponding higher kinetics. The output velocity of the 550°C OAB steam is very high - almost 40m/s or more. This feature is used for the uniform heating of kettles/heat exchangers and for reaching large piping distances without significant loss of temperature. For industrial vats and kettles, the heating rate makes a considerable difference to the overall process economics. A general rule of thumb of productivity from traditional pressure boilers is - (0.35 Gallons of heated product like water)/kWhr. For the OAB it is closer to - (1 Gallon/kWhr) i.e. almost three times (numbers may be lower or higher as they are situational dependent and one needs to evaluate on a case by case basis).
The OAB offers a scalable design and because of the small foot-print qualifies for the MHI Never-Down policy. The scalable design allows the user to choose what fraction of the boiler needs to be turned on on a given day or hour and changed at will. MHI electronics provide full data logging, on-screen data acquisition display and a repertoire of 100 programs - all in the small sophisticated control panel.